SAVE THE DATE and SPREAD THE WORD: 10.10.2020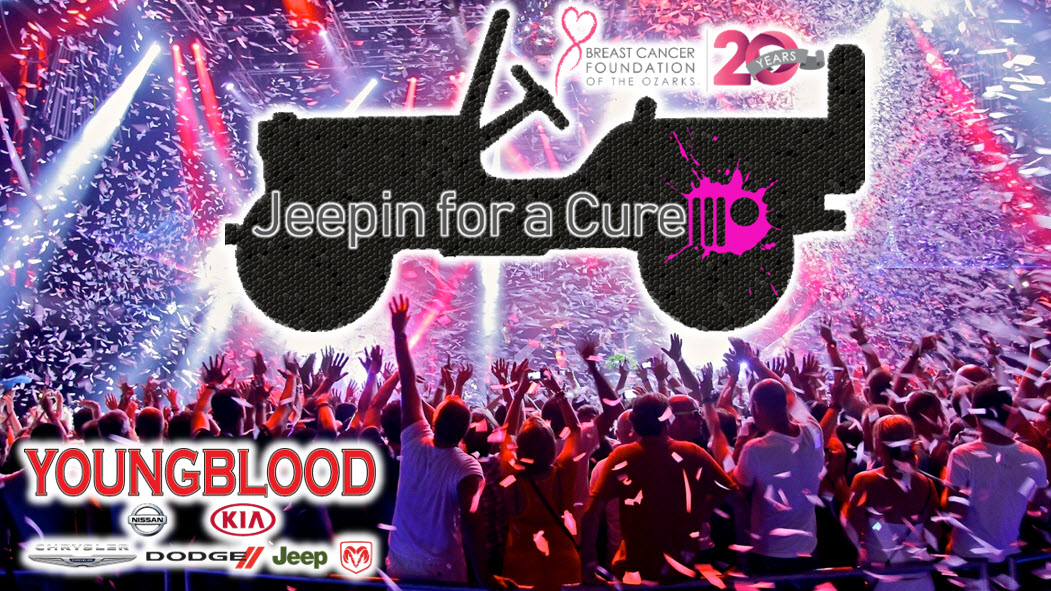 On October 19, 2019 we had 154 Jeeps and raised over $23,000 for families that are dealing with Breast Cancer.
Join us in 2020 and help us make this event bigger and better than ever.
Here are some of the details we have so far. You WILL NOT want to miss this!!!!
Date | October 10, 2020
Venue | Youngblood Auto Group, Ozark MO
8:00am - 10:00am @ Youngblood Auto Group in Ozark MO
🏁 Meet & Greet
🏁 Breakfast
🏁 View Silent Auction Items
10:00am - 1:00pm
🏁 Jeep drive (route being worked on)
1:00pm - 4:00pm @ Youngblood Auto Group in Ozark MO
🏁 Jeep Obstacle Course!!!!! 😎
🏁 Jeep Crawler crawling over old cars
🏁 Live Music
🏁 Food Trucks
🏁 Silent Auction
🏁 Sponsor Recognition
🏁 Survivors Recognition 🎗️
🏁 much more
Minimum Donation per Jeep | $40

T-shirts and decals will be available (more details coming soon)
Facebook | JEEPINforaCURE
Instagram | jeepinforacure
Email | jeepinforacure@gmail.com
Phone | 417.894.6263